John Springford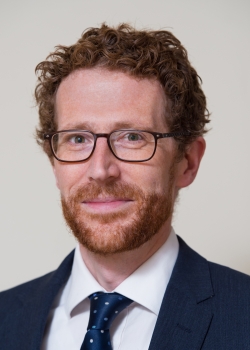 Areas of expertise
Britain and Europe, migration and labour markets, the single market and supply side reform, international trade, the euro, fiscal and monetary policy.
T3VyIHJlc2VhcmNoZXJzIGNhbiBiZSByZWFjaGVkIHZpYSBlbWFpbCB1bmRlciBbZmlyc3RuYW1lXUBjZXIuZXU=
John Springford is an associate fellow at the Centre for European Reform in London, having previously been deputy director. He works on the economic impact of Brexit for the CER, having put together the 'doppelgänger' estimates of the cost of Brexit.
John has contributed opinion pieces to various newspapers, including the Financial Times, The New York Times, The Wall Street Journal and The Guardian. He regularly commentates on economic and political issues for the broadcast media. He has acted as a specialist advisor to the House of Commons Treasury committee, and has given evidence to committees in both houses of parliament in the UK. 
John Springford can be followed on X at @JohnSpringford and at BlueSky @johnspringford.bsky.social