Elisabetta Cornago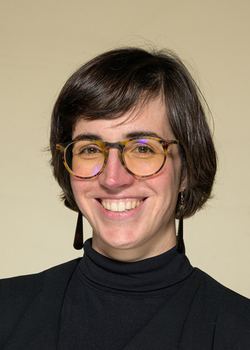 Areas of expertise
EU energy and climate policy
T3VyIHJlc2VhcmNoZXJzIGNhbiBiZSByZWFjaGVkIHZpYSBlbWFpbCB1bmRlciBbZmlyc3RuYW1lXUBjZXIuZXU=
Elisabetta Cornago is a senior research fellow at the Centre for European Reform, where she works on EU energy and climate policy from an economics perspective.
Recently she has been focusing on the impacts of the energy crunch on the EU's economic and energy policy; on the EU emissions trading scheme and carbon border adjustment mechanism; and on the role of Europe's Recovery and Resilience Facility and, more broadly, of EU-wide fiscal spending for the energy transition.
Her analysis and comment have featured in The Economist, the Financial Times, Politico, The New York Times and The Washington Post. She often engages in podcasts and radio programmes and, beyond the CER podcast, has featured on the BBC Radio 4's Briefing Room and Deutsche Welle's Inside Europe.
Before joining the CER, Elisabetta worked as an environmental economist at the OECD. More recently, she worked on energy efficiency policy at the International Energy Agency.
Elisabetta holds a PhD and an MA in economics from Université Libre de Bruxelles, and a BA in economics and public management from Università Bocconi.
Elisabetta Cornago can be followed on X at @ElisabettaCo and on BlueSky @elisabettaco.bsky.social